Maintenance contracts air conditioning system Howell, NJ First Degree Air and Heat we service all brands RUUD, RHEM, HONEYWELL, TRANE, GOODMAN call for a Free estimate! Same day service.
IF YOU WANT A RELIABLE, EFFICIENT AIR CONDITIONER FOR YOUR HOME, THEN YOU WANT A RUUD.
With plenty of different options, choosing the right air conditioning system for your home may feel daunting, but don't fret –  contact a Ruud  contractor
WHETHER YOU'RE LOOKING FOR OUR HIGH-TECH, BUT INCREDIBLY EASY TO USE ECONET CONTROL CENTER OR JUST A STANDARD RUUD THERMOSTAT, YOU'RE IN THE RIGHT PLACE.
Heating, ventilation, and air conditioning systems require proper and regular maintenance in order to work efficiently, but even in the best case scenarios most components of such systems only last 15 to 25 years. Furnaces on average last 15-20 years, heat pumps 16 years, and air conditioning units 10-15 years.
How long do air conditioning compressors last?
You should get about 15 years of use out of your unit. Condenser — If you have the most common type of central air conditioning, this is the outdoor unit. The InterNACHI projects that your condenser should last from 8 to 20 years.
Goodman®
 is one of the biggest names in home cooling, heating and energy-efficient home comfort. That's because Goodman lives up to its name in a big way, with time-tested energy-efficient technology, highly durable materials and spot-on manufacturing. So, no matter where you live or whether your home is small or large, Goodman probably has a solution to help keep your home comfortable.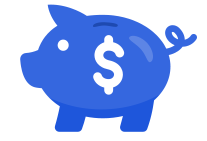 Refreshingly Affordable Prices
We believe that your local HVAC (Heating, Ventilation and Air Conditioning) professional knows best about your specific indoor comfort needs and indoor air quality solutions. When they recommend a Goodman brand product, rest assured that you and your family will soon be receiving great indoor comfort, at a refreshingly affordable price.
HOWELL OFFICE